Hello!
I'm thrilled that you're here! I have a passion for sharing and teaching spiritual insights and it's my mission to offer spiritual guidance and life coaching for those who are on a path of Self discovery. 
You could say that my spiritual journey started when I was 14 years old (but that's a longer story for another time). In my adult life, I have been involved in individual and group self-development, leadership, and coaching for over twenty-five years. My teaching style is known for shedding light on spiritual and mystical insights in a profound, focused, and clear manner.
I have been blessed to teach people from all age groups, all walks of life, from many, many different religious backgrounds and traditions. Some have even called me "a modern-day messenger," but you can decide for yourself.
I am an ordained Spiritualist minister and founding member of Spirit Source, an organization dedicated to providing spiritual guidance to those on a path of self-discovery. It is a ministry of healing through which I assist others on their journey towards oneness with God.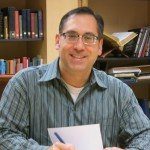 I have been blessed to share some profound spiritual insights as the author of "The Seven Victories of the Divine Child: Claiming Your Divine Inheritance."
To this day, I continue to write, teach classes, and host workshops on a variety of spiritual topics, including topics shared in my book. I live in the United States.
On a more personal note….
I spend the majority of time working with clients, teaching, time with my family, reading, writing, praying and meditating. Yes, I do sleep as well. I watch very little TV, but I do have a few favorite shows, The Big Bang Theory, Modern Family and Elementary. I'm a fan of the Sherlock Holmes stories (the original ones), read them all. I was pleasantly surprised to later learn that Sir Arthur Conan Doyle was a Spiritualist himself, how interesting.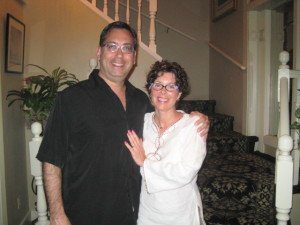 I am married to my best friend, Kathy Bell. Kathy is a gifted spiritual teacher in her own right. She holds a Masters Degree in counseling and is currently in private practice as a mental health counselor. God bless her, she's going to be a blessing to all of those dear ones she has the opportunity to serve. Kathy has one child and two grandchildren (which she can't get enough of!).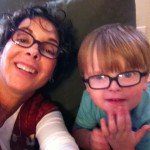 I have three children. The youngest is 20, the middle child is 21 and the oldest is 24! If those teenage years don't teach you a few things, then you've been asleep. I've been awake and I'm still alive. All kidding aside, they are all great kids and I love them dearly. (That's my wonderful Dad in the picture).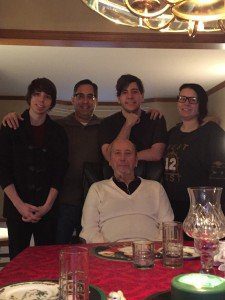 My daughter has two horses: Flash (her very first) and Button (which she used to barrel race!). And of course we have two cats, Jack and Marilyn (of which I am allergic to both), and Izzy, our dog. Izzy is part poodle, so at least I can hold and pet her :).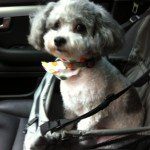 Lastly, although not pets, I have birds (the outdoor type). I love birds. Love to feed them, love to watch them, I find them very relaxing. In return, I think they love the six different feeders I have out for them to enjoy. Kathy calls the backyard, Michael's version of St. Francis' woodland wonderland. Well, you get the picture.
My email address is: Michael@MichaelKJones.net
Thanks for reading. Peace and many blessings to you!