Speaking Engagements
Michael is currently available for:
Radio Interviews

Live Presentations

Workshops (Virtual or Live)

Private Retreats

Teleseminars

Keynote Speaking

Television Interviews
Additionally
Michael can also provide commentary, background, interviews and classes pertaining to the following topics:
Spirituality, spiritual growth, self-help,

Personal transformation,

Enlightenment,

Forgiveness,

Self-Mastery,

Eliminating fear, worry and anxiety,

Inspirational writing,

Children experiencing paranormal or psychic activity.

Clairvoyance, Clairaudience, Clairsentience,
If you are interested in scheduling Michael to speak with your group, hold a workshop or be a guest on your Talk Radio show, please click on the Media Room for all the information you will need. Or you can email him at: service@MichaelKJones.net
Michael Jones' Biography
Michael Jones has been involved in individual and group self-development, leadership, and coaching for over twenty-five years. His teaching style is known for shedding light on spiritual and mystical insights in a profound, focused, and clear manner.
Michael is an ordained Spiritualist minister and founding member of Spirit Source, an organization dedicated to providing spiritual guidance to those on a path of self-discovery. It is a ministry of healing through which he assists others on their journey towards oneness with God. He is the author of "The Seven Victories of the Divine Child: Claiming Your Divine Inheritance." 
Michael continues to write, teach classes, and host workshops on a variety of spiritual topics, including topics shared in his book. Michael lives in the United States.
Visit the author's website at: www.MichaelKJones.net
The Seven Victories of the Divine Child: Claiming Your Divine Inheritance
ISBN: 978-0983778011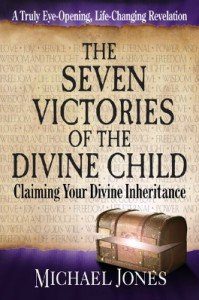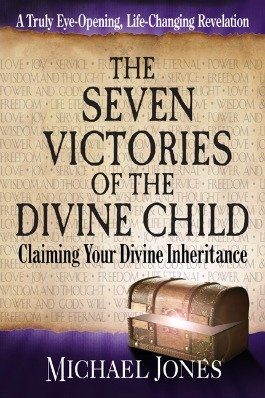 You are about to embark on a unique spiritual journey. In this remarkable book, Michael Jones reveals, through ancient teachings and current insights, the hidden path to claim your divine inheritance – a path that has been lost for far too long.
Book Review Copies
To obtain a review copy of Michael's book, "The Seven Victories of the Divine Child," contact us at: service@MichaelKJones.net
Founding Member
Spirit Source, LLC

Spirit Source: My Source for Spiritual Growth and Healing

Spirit Source Publishing
Professional Background
Speaker/Teacher

Author

Ordained Minister

Certified Spiritual Medium

Certified Spiritual Healer

Reiki Master Practitioner