Welcome to The Inner Light Group
The Enlightenment Series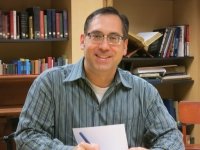 "I created The Enlightenment Series of offer relevant and lasting spiritual guidance that has the potential to make a REAL difference in your life. I hope you'll give it a try!"
Classes taught by Michael Jones, Amazon Bestselling Author, Spiritual Teacher and founder of Spirit Source and The Inner Light Group.
Michael Jones has been involved in individual and group self-development, leadership, and spiritual coaching for over twenty-five years. 
Michael has the ability to make deep topics easy to understand. He uses his awakened spirituality and applies it to the day-to-day challenges we all face, resulting in self-discovery and spiritual illumination.
Michael lives in the United States, where he continues to write, teach classes, and host live and on-line workshops on a variety of spiritual topics.
Here's what it's all about…see if you too can benefit.